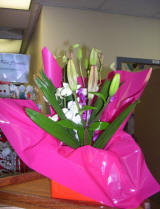 TO PLACE AN ORDER PHONE US and speak to our friendly volunteers to place an order....
(08) 8161 2505

9am to 4pm Monday – Friday
10pm to 4pm Saturday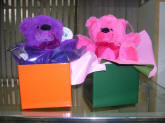 Flowers & Gifts
The Foundation Gift Shop is inside Modbury Hospital and is operated by the Modbury Hospital Foundation's fantastic team of volunteers.
We are open from 9am to 4pm Monday – Friday and 10am to 4pm Saturday.
We are pleased to offer FREE DELIVERY to patients within Modbury Hospital.

We offer an extensive range of:

• Fresh flowers
• Soft toys
• General gift items
• Greeting cards
• Helium filled balloons
• Toiletries

Payment Options:

• EFTPOS
• Visa
• Mastercard




Phone: (08) 8161 2505
We have a wide range of gifts, cards, flowers, toiletries that are suitable for patients and visitors.